Go with the Pros who KNOW...DC Solutions
Waterproofing and Drainage Correction
What Makes Us Different


HANDS ON
Our owners take a hands on approach to all facets of your project. From proposing the right repair to the installation of our systems, you will work one on one with the owners and their trusted staff.



HONEST AND DEPENDABLE
For us, honesty is the only policy and we strive to complete all projects with integrity. As a result, we are one of the most trusted basement repair companies in the Kansas City Area.


PURSUIT OF EXCELLENCE
We strive to complete all projects within the timeline set. Using the best of technology and tools to ensure that all jobs are done quickly, we focus on the details to ensure everything is done correctly.
Who We Are?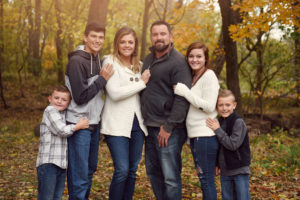 With 30 years of combined experience, DC Solutions's, owners Deric Moore and Chris Ova, offer a wide range of Foundation and Drainage Repair Services in the Kansas City Area, as well as, many other cities in Kansas and Missouri.
We strive to maintain the highest standards while exceeding client's expectations at all levels. Read More...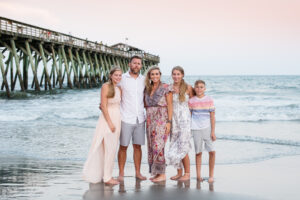 DC Solutions LLC specializes in ALL forms of foundation and drainage repair.
We will educate and provide the correct repair for your home.
Go with the pros who know...DC Solutions.
DC Solutions LLC Badges of Achievement and Partnerships
Deric, Chris and their crew were total pros. Very straightforward and honest. Everything went exactly as promised and the work looks great. Can't recommend highly enough!
Mike Zach Polkeeter
Deric more is an outstanding business owner very knowledgeable and all around great guy Deric knows his stuff.
Mark L. Hobbs
Repair a Concrete Foundation: Raised a sinking foundation corner on our 100+ year old house. Did great work in less time than expected. Very cordial and discussed what was happening; answered our questions. Results were very good and even reset the pavers from our patio when done. No complaints- they were very professional and handled the entire situation extremely well. Highest recommendation possible.
Wamego, KS
Repair a Concrete Foundation: The workers were super! Such great customer service, worked so quickly, and even impressed the neighbors as they cleaned up after themselves--even cleaned the street. DC came in, addressed the issues, and fixed my poor, leaking basement! I would recommend them without hesitation--and have! Exceptional work, friendly, and fast!
Karen M. in Ottawa, KS
Raise a Concrete Foundation: Throughout the 3 days of work, my questions we're answered completely, they walked me through the procedure. They we're done in less time then they allotted. Co-owner Chris Ova was very knowledgeable in this field, and me and my wife felt comfortable with him and his crew. Very clean work done, I would highly recommend this company for foundation repairs and installs
Kevin K. in Girard, KS
Install or Replace Foundation Drains: We worked with Deric and he was great! He listened to our needs and came up with the best solution for our home. If you want quality, honesty, and exceptional service, DC solutions is the company!
Homeowner in Olathe, KS
Repair a Concrete Foundation: They did exactly what they said they would and the job was started and finished much sooner than expected. When we added another job on top of what was proposed, they jumped right in and did the additional work. Great job!
Cynthia K in Paola, KS
Repair a Concrete Foundation They were very courteous and accurate about their timing. They did a lot of work in one day, taking out paneling and ceiling tiles, sealing cracks in the foundation, and installing I-beams to stabilize the concrete wall.
Homeowner in Manhattan, KS