Pressure Relief System
It can be scary when water intrusion and mold growth threaten your home or commercial property.  Waterproofing your basement is the best way to halt and prevent future water intrusion. Let us help protect your investment against mother nature for years to come.
Our Pressure Relief System corrects hydrostatic pressure by transferring the pressure down to the foundation footer. The process begins with excavating a trench at a 60 degree angle and installing 4" perforated pipe to intercept water before it can enter your basement. Next, the wall is waterproofed with HMI FS-201. This process will seal the foundation wall by creating a barrier, forcing the water to the footing drain and out to daylight or the sump pump. A gravel field is placed over 4' PVC perforated drainage pipe using 3/4" aggregate and capped with 20" of topsoil, set at grade, for positive drainage away from the foundation.
DC Solutions LLC offers a variety of engineered drainage solutions tailored to your property's specific needs. One of our highly trained specialist will assess your particular situation and compile a detailed solution.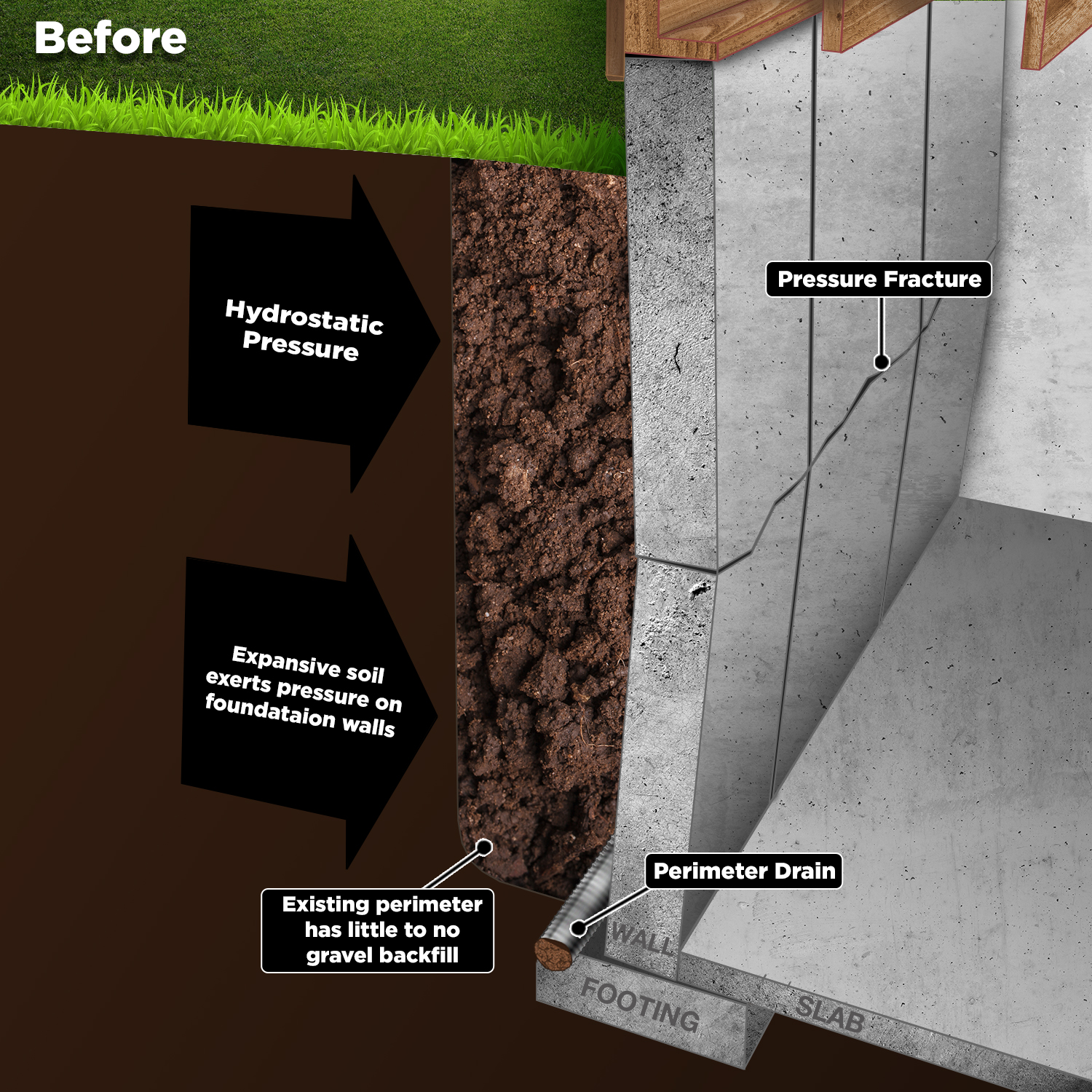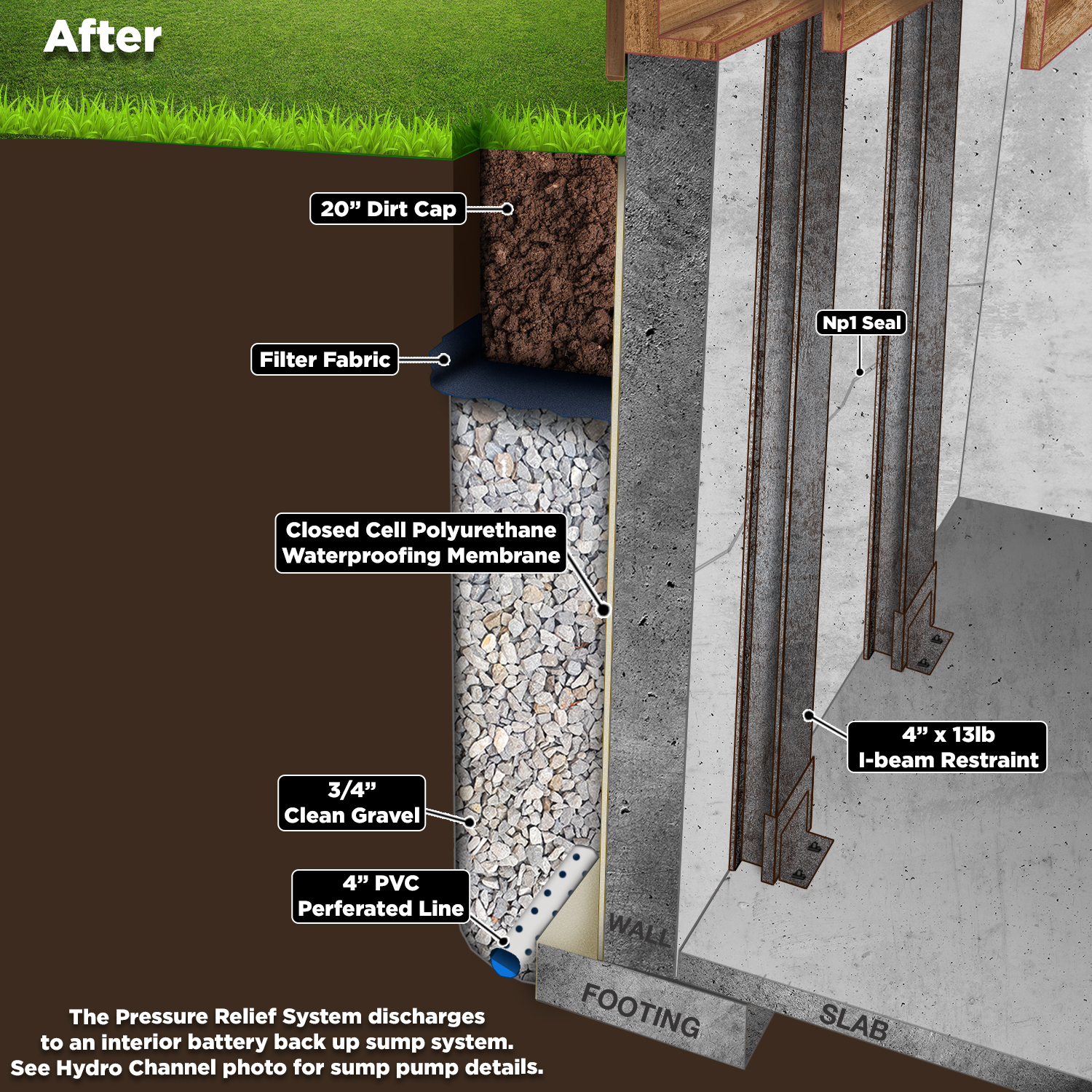 Sump Pump Installation
Sump Pumps are used to remove excess water from a basement or crawl space. Water that is collected from the drainage system flows into the sump pump basin. As the basin fills, a float automatically triggers and discharges accumulated ground water into a discharge line and deposits it out to the appropriate drainage field. A sump pump is a critical component to a proper drainage system.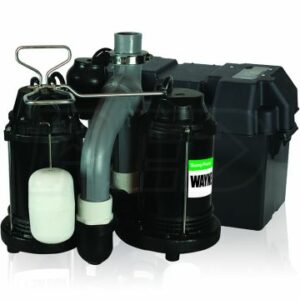 DC Solutions uses the Wayne 1/2 horsepower combo primary and backup system. This pump is energy efficient and engineered to provide a quiet discharge. The cast iron constructed pump is made with epoxy coated steel and the rugged, corrosion-resistant design provides a long life span. The pump is designed to pump 2900 gallons-per-hour @ 0' lift (or 1680 GPH @ 10'). A 12V Deep Cycle Battery is also installed, and it will automatically trigger when the primary pump fails. The Wayne Sump Pump comes with a 3-Year Manufacturer Limited Warranty.