Interior Hydro Channel System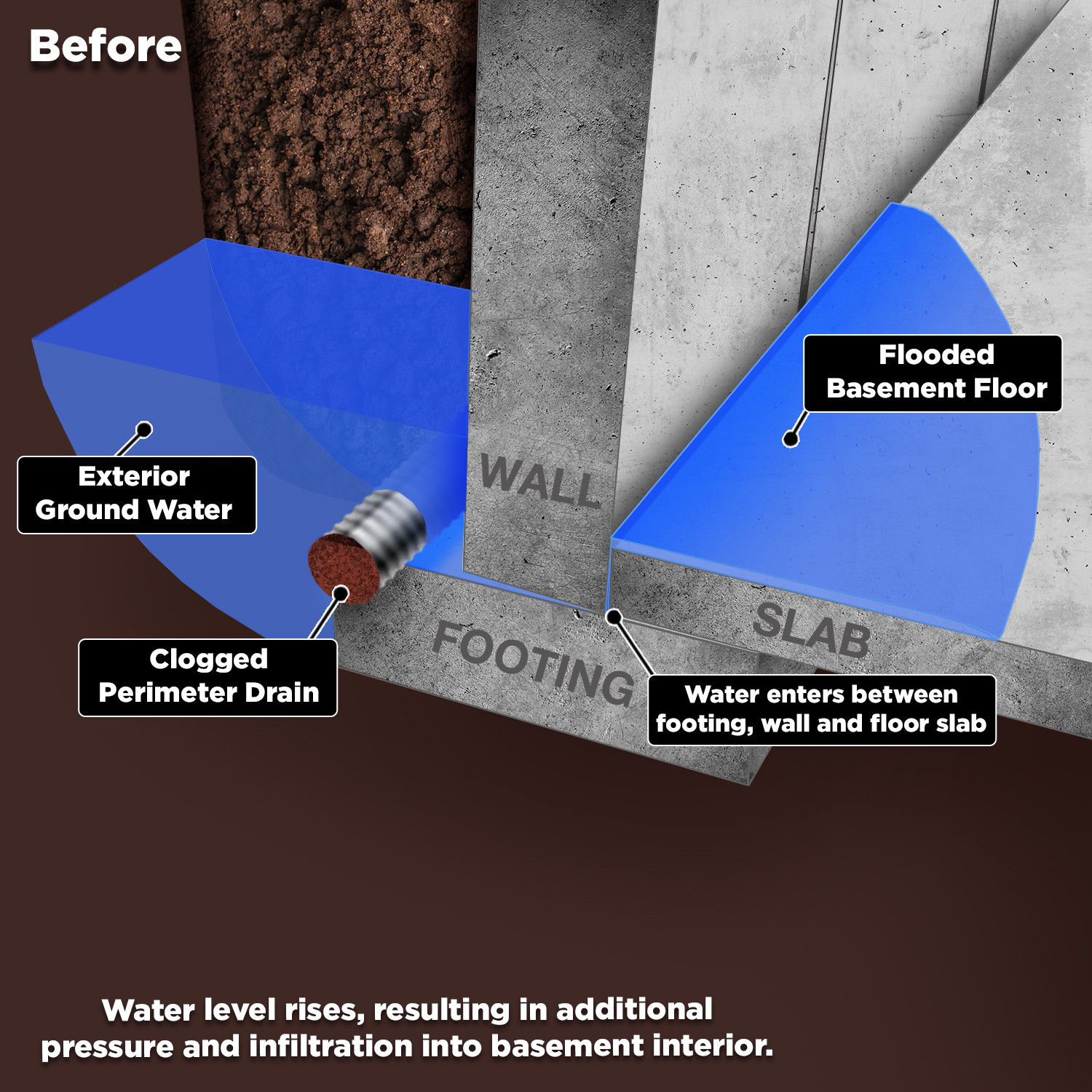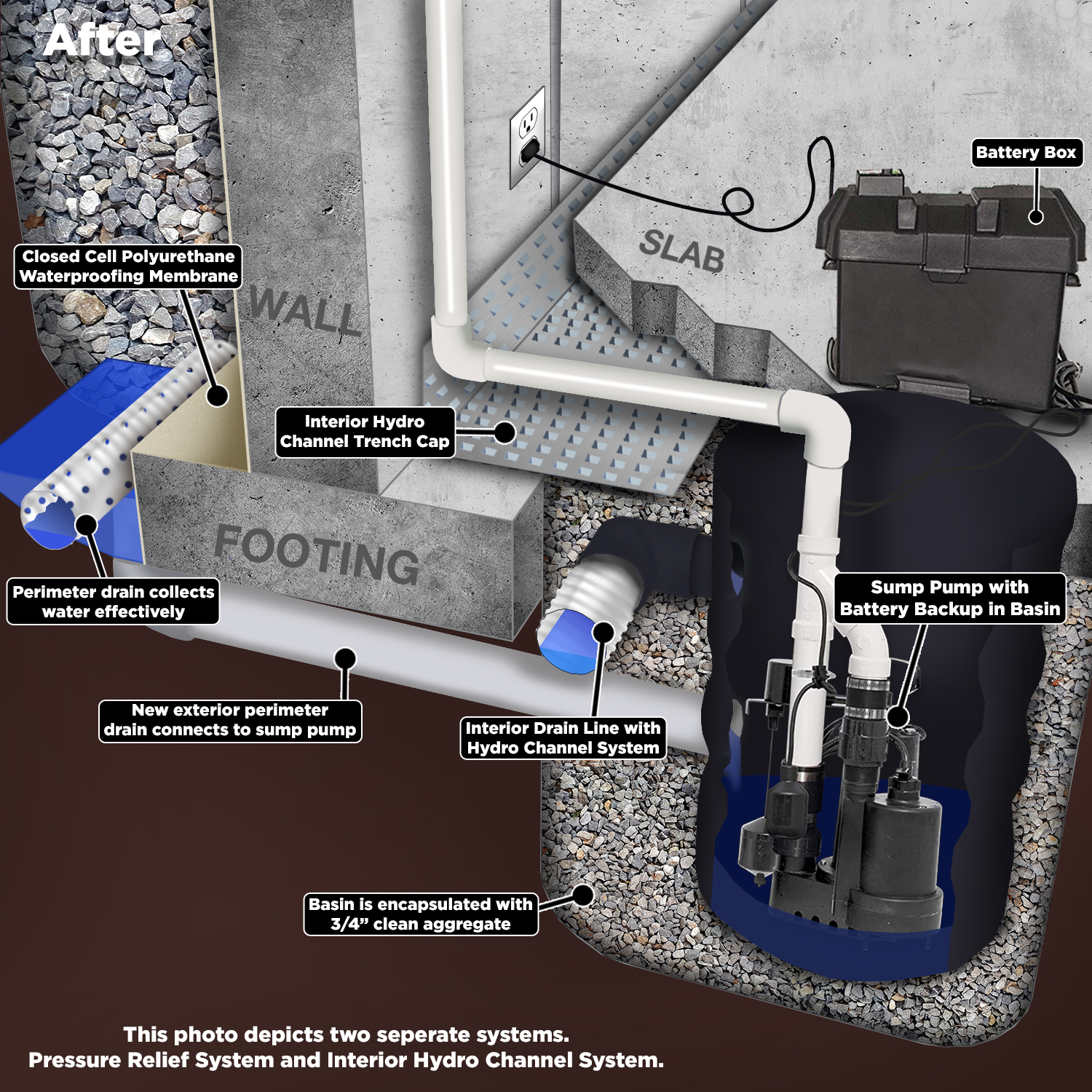 How Our Interior Hydro Channel System Works
The Hydro Channel System is a drain tile engineered for installation on the footer, helping to prevent clogging from soil and ground debris. Our trained crew will remove the concrete around the perimeter of the basement and install the system. The specifically designed tile will trap water as it enters the basement and redirect it to the sump pump. The sump pump will then discharge the water away from the house's foundation. This technique is more cost effective that exterior drainage systems and may be used for block, stone, or concrete poured basement walls.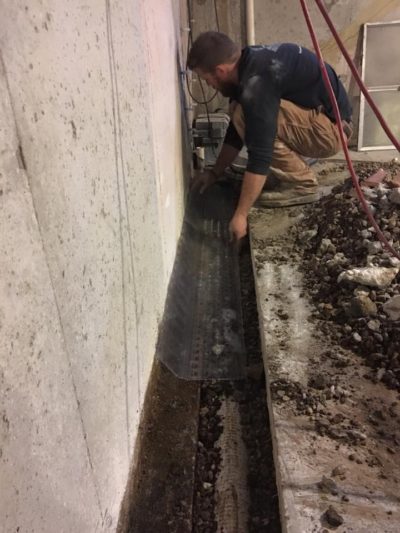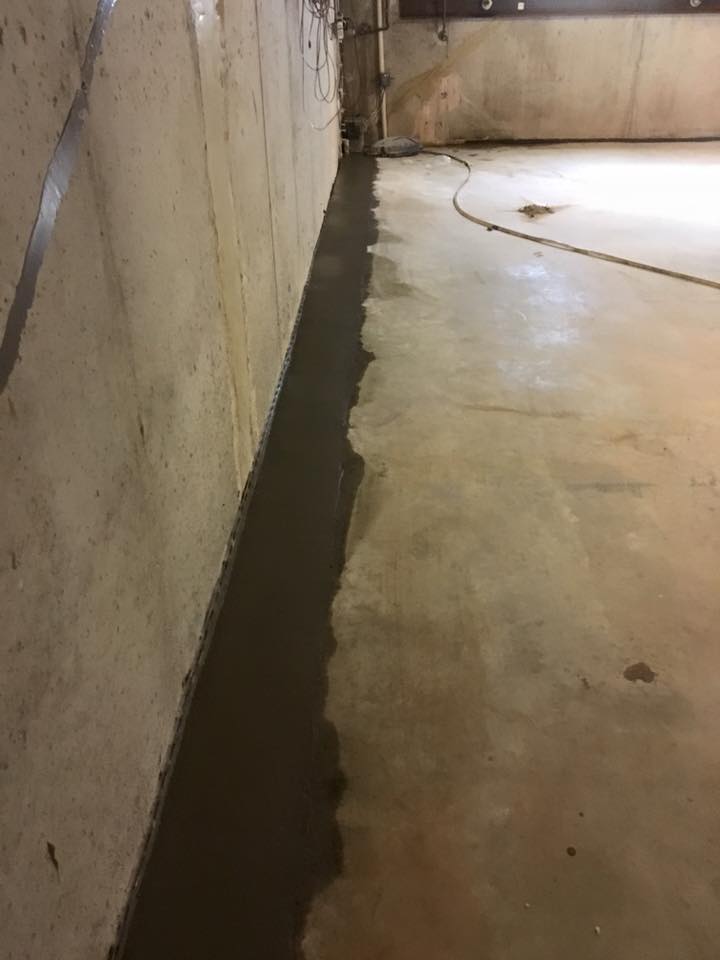 When To Choose Our Interior Hydro Channel System
Do you have water in your basement due to cracks in your foundation wall? Installing an interior drain tile system could be the answer you're looking for. The installation process can be completed within a few days with little disruption to your home. Many homeowners choose this option because it is cost effective and will not affect the exterior of their home. A trained specialist will asses your particular situation and compile a detailed solution.